Page Updated 22.09.19
Springline Partnership of Schools

The SPS reps:
This year's SPS reps are:Year 3: Tommy & Lily, Year 4: Zoe & Dexter, Year 5: Ella H & Spencer, Year 6: Noa & Evie

We are looking forward to visiting and finding out more about the other schools in the partnership.
The reps will be continuing to learn about all the schools in our partnership. Watch this space for further information about the projects we are hoping to be involved in this year.
SPS stands for the Springline Partnership of Schools.
We are part of this partnership who are committed to
'collaboration, challenge, improvement and support.'
The other seven schools in this partnership are: Fitzwaryn Special School, Grove CE Primary, Ridgeway School, St Amands Catholic Primary, Stockham Primary, The Hendreds CE Primary and Uffington CE Primary.
The reason behind 'Springline' is because Wantage stands on the spring line between the chalk downs to the south and the clay Thames flood plain to the north on a prehistoric east - west route called the Icknield Way.
'Spring' also relates to new beginnings and new life.
As a partnership we work together as Headteachers, Senior Leaders, Teachers, SENCos, Teaching Assistants and Office staff. We create partnership opportunities for the children and staff from our various schools to work together and learn from each other or outside experts.
---
SPS Council visit Fitzwaryn School
The children in Fitzwaryn are aged 3 to 19!
When you walk in to their school, the first thing you see is a beautiful respect tree.
All of the children in the school travel by taxi or minibus. They have lots of lunchtime clubs including: football, gardening, choir, beat box and film club. They have a horticultural area for gardening.
The veggie patches are named after planets and are shaped like a crescent moon!
Like us they do a Golden Mile but unlike us they do it on Friday and do 9 laps, we have to do 10! They have a bubble box, snow box and most importantly a jacuzzi but lots of people have physical needs so go in there for therapy. They also do horse riding and swimming for therapy. There are 109 children and 80 staff!
The children in Fitzwaryn come from all over England!
Reported by Beth and Eddie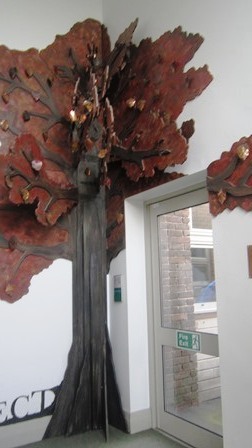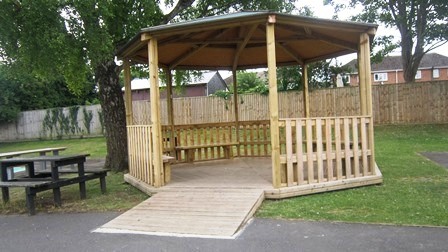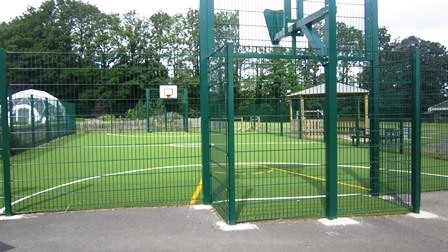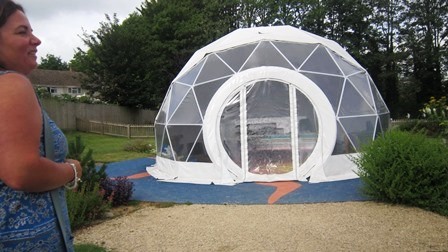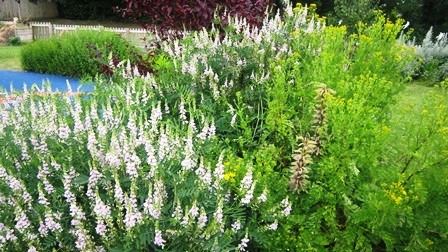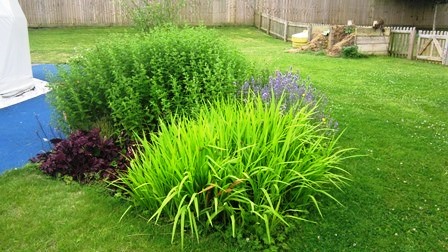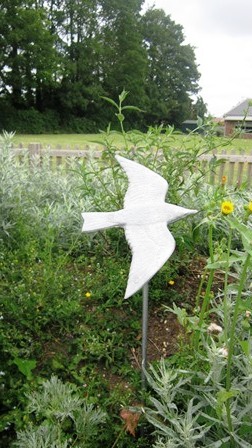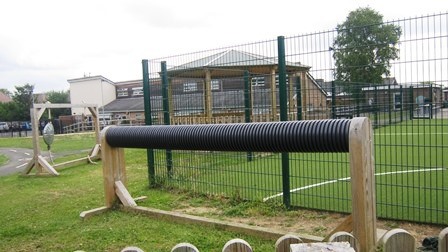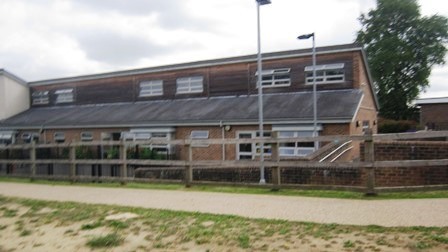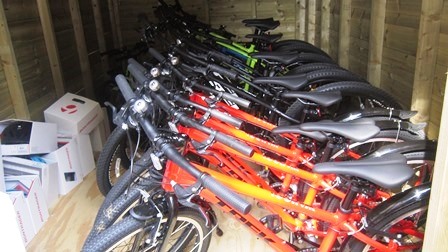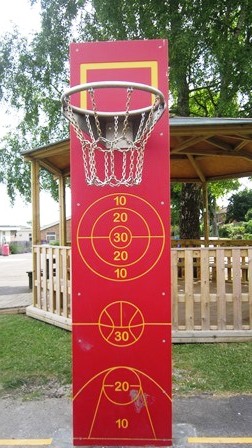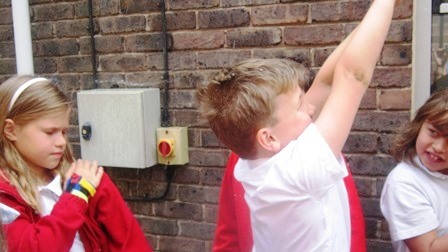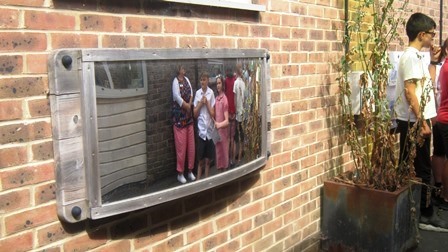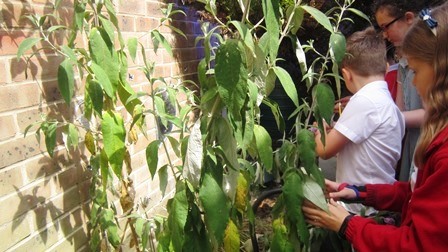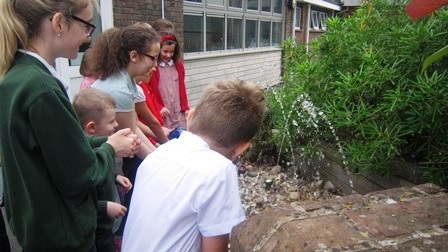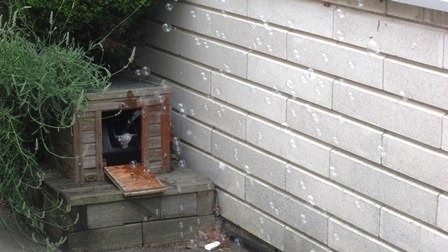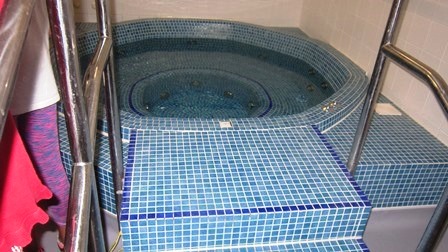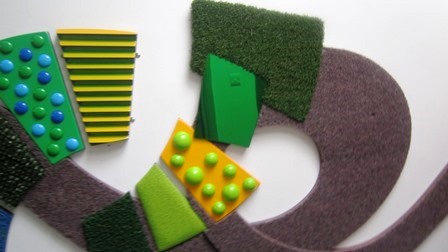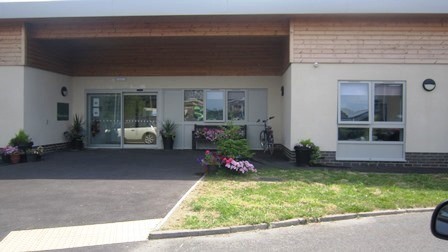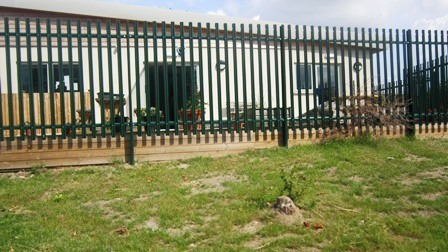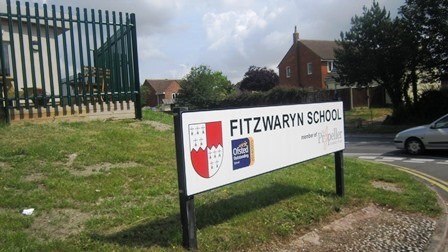 ---
SPS Council visit Stockham School
When we arrived we noticed a lovely playground. In the school there was a feeling of fun. They have lots of encouraging things. They also have things to aim for like listening, confidence, independence, perseverance and teamwork. Their motto is soaring high.
The amount of children in each class is 25-30, the amount of children in the school is around 213. They like internet safety, sports leaders, school council, French, forest school and open evenings. Unlike us they have house captains.
They have attendance Ted, a teddy for the class with the most attendance and Tidy Tiger for the tidiest class. In KS1 their open evenings are on a Monday. They have full wall toilets and for snacks foundation serve themselves.
The Eco captains make sure the lights are turned off and everyone recycles.
There are friendship ambassadors and anti bullying ambassadors. Deep sea diving tells you what they expect. You bring in your own water bottle. Daily mile you run a track everyday.
In each year there are two class collective worships. They display their sporting achievements on a wall. They have a spare classroom for fun things and for breakfast club.
Reported by Lexie and Arthur from Year 4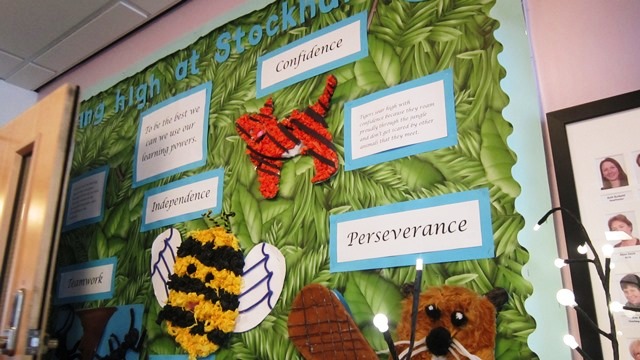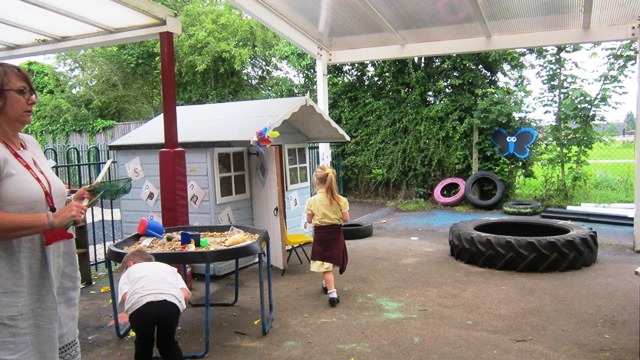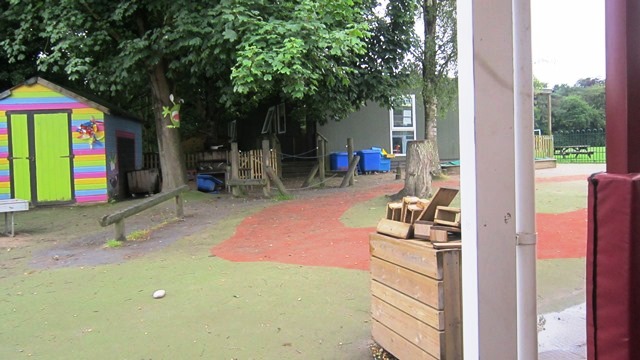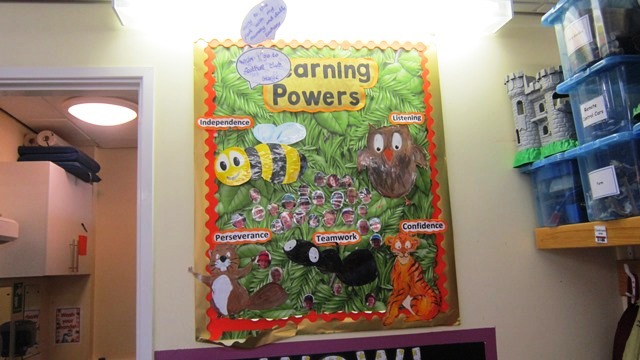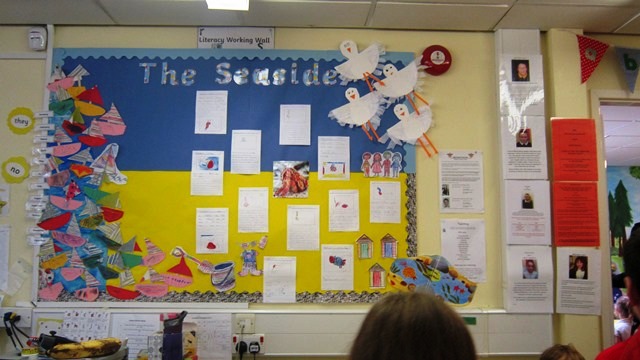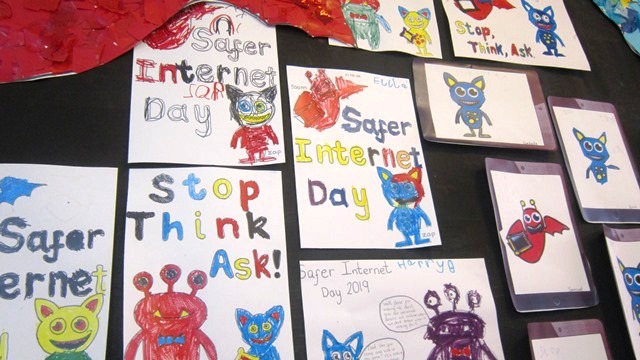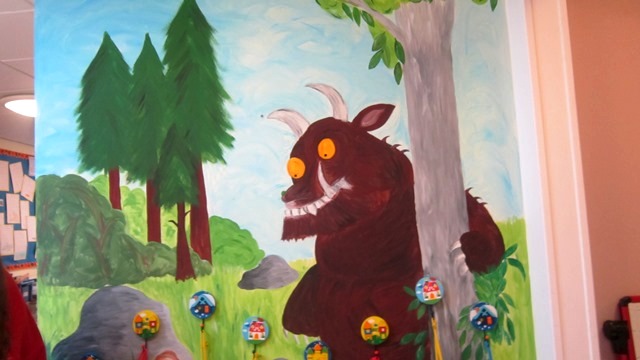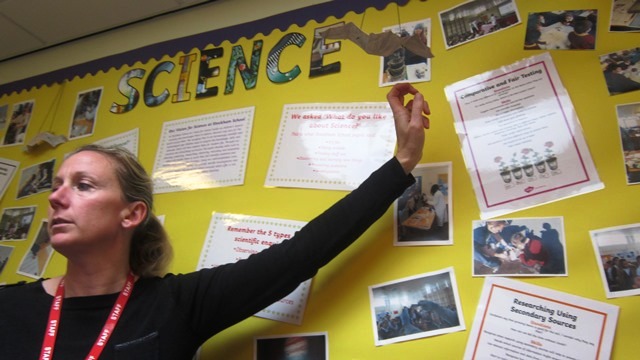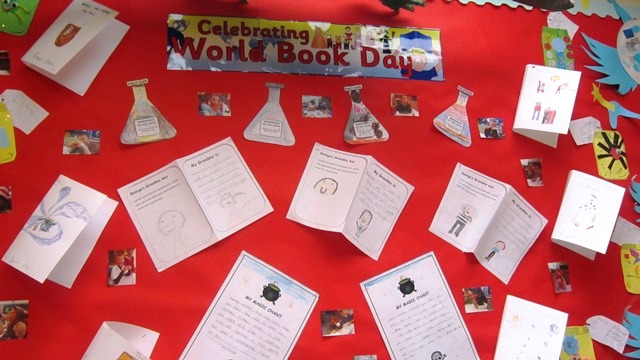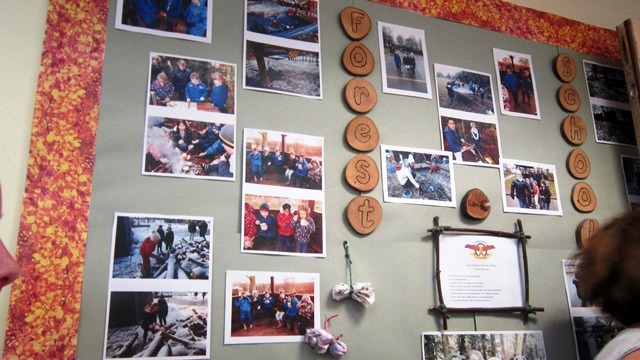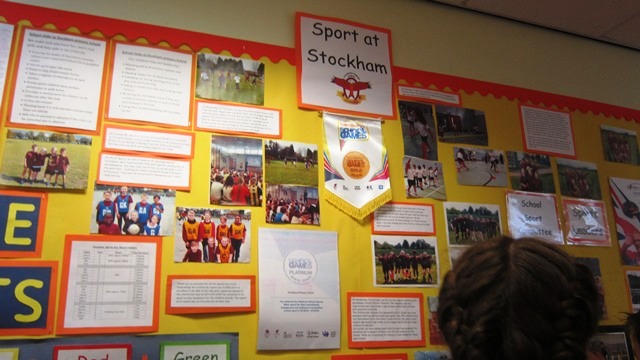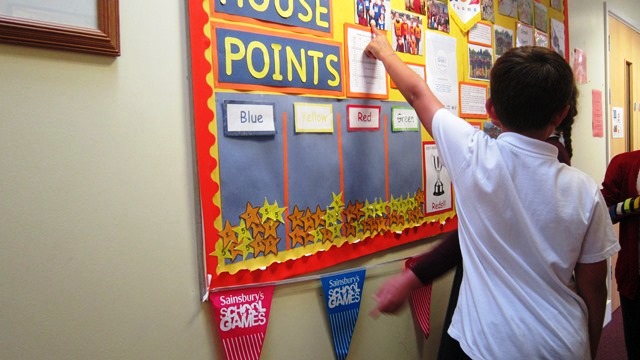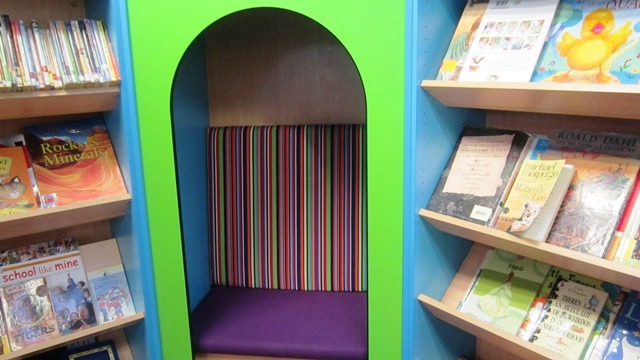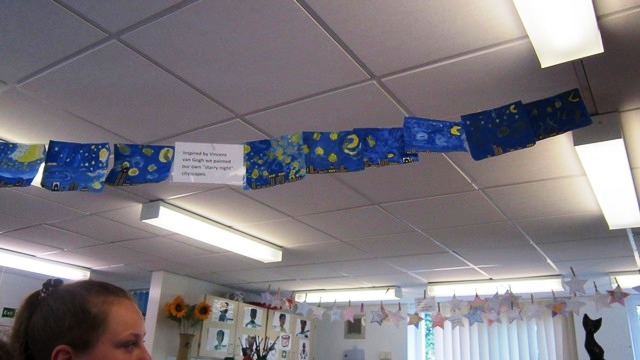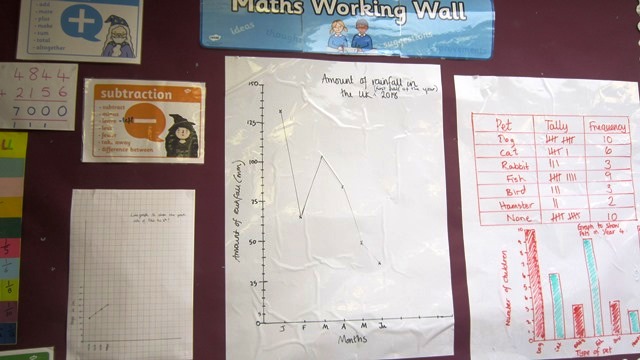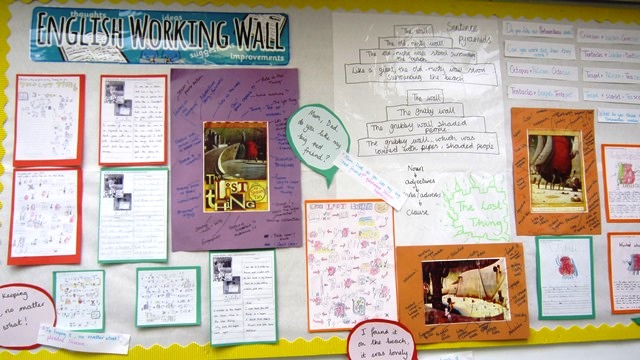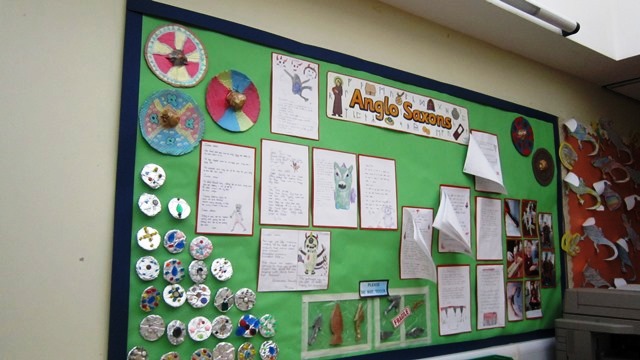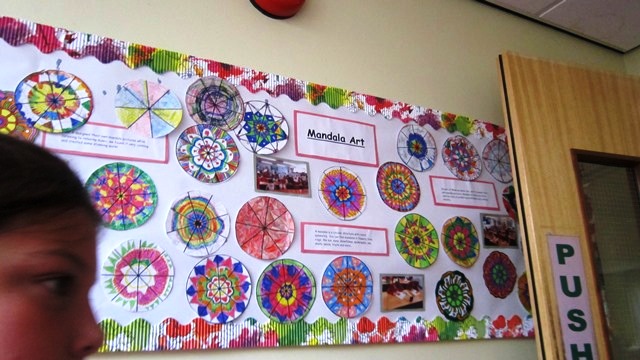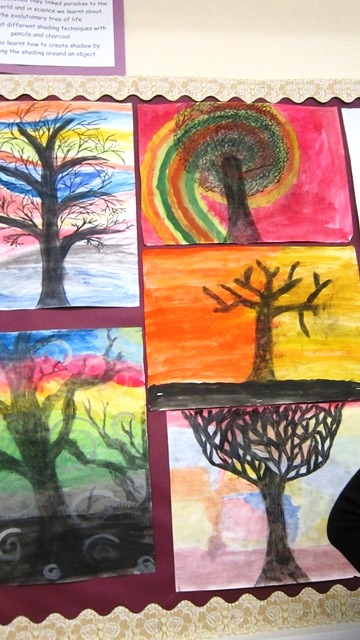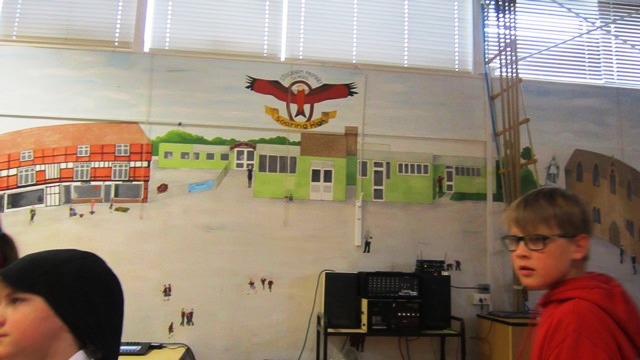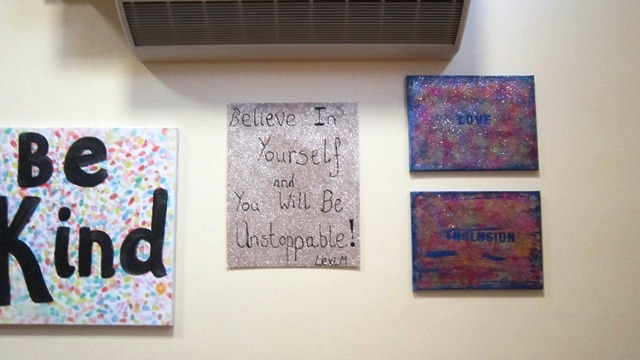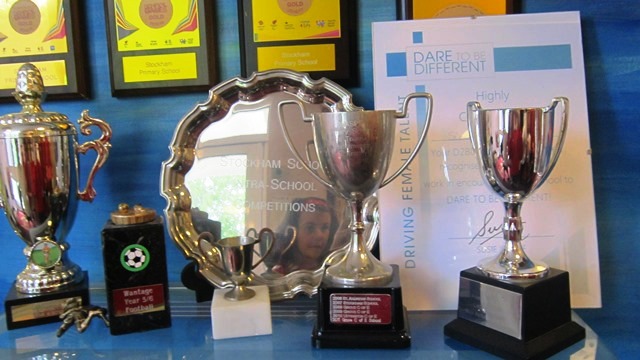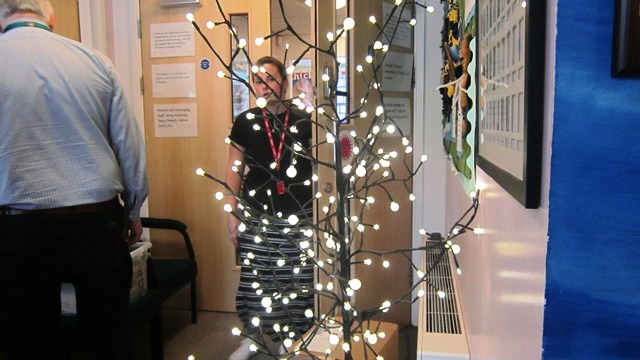 ---
SPS Visit to Ridgeway
Reported By Henry B and Katherine L
We went to Ridgeway Primary School on Tuesday 18th June. The headmaster is Mr Webb. The school is very small with only 78 children in it! The Year 2 class only has 10 children!
There are four classes. Foundation & Year 1, a Year 2 class, Year 3 & 4 and a Year 5 & 6 class.
They have a weekly cloakroom award and the overall winning class at the end of the year gets a treat like a bouncy castle or magician. Mrs Willis liked this idea, we were not so keen!
There is one classroom called Golden Eagles because it had them nesting on the outside. They had a quiet area which is now used as a classroom. There is a class called Robin class which is like our foundation class because they get to play in their little outside area and go onto the field at play and lunchtimes.
They have Christian Value Ambassadors like us. Every class nominates an ambassador and they get a badge like the staff! Every month the classes vote for someone in their class to win the value award, give it to their teacher and then they decide who gets it. We like this idea and are going to start it from September.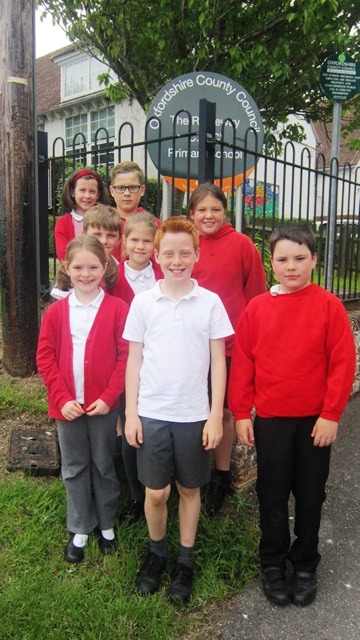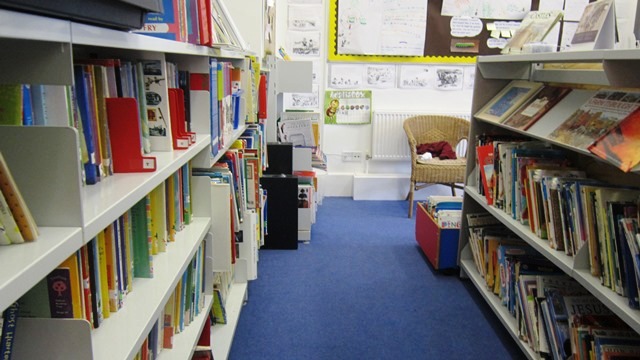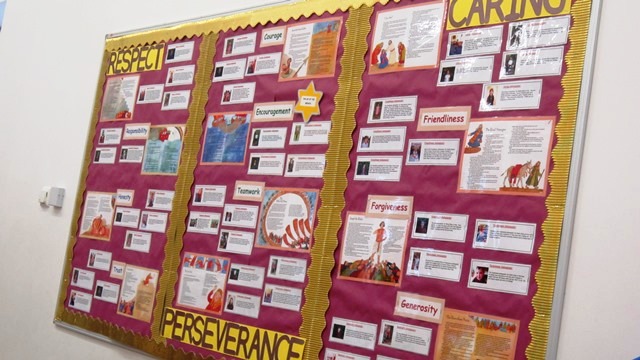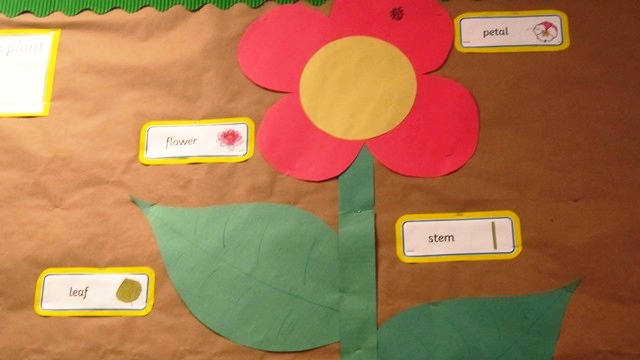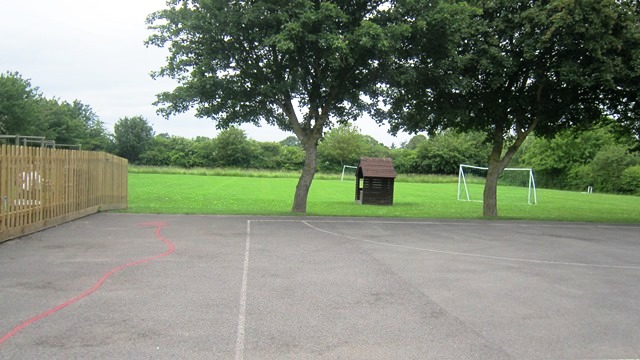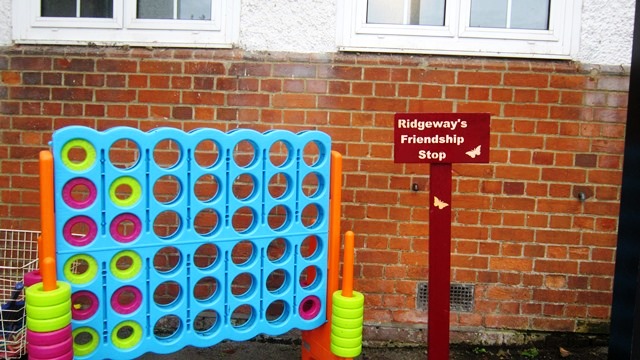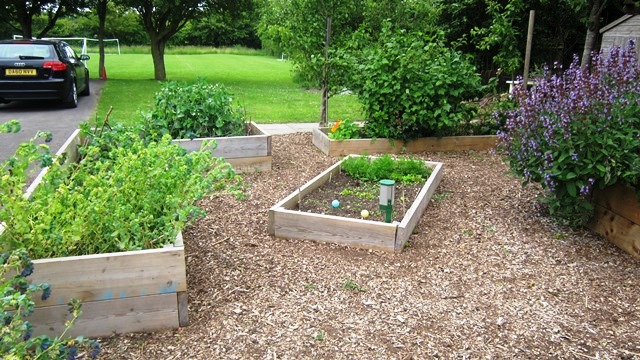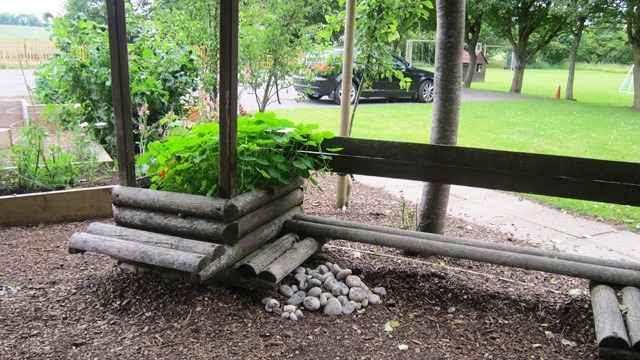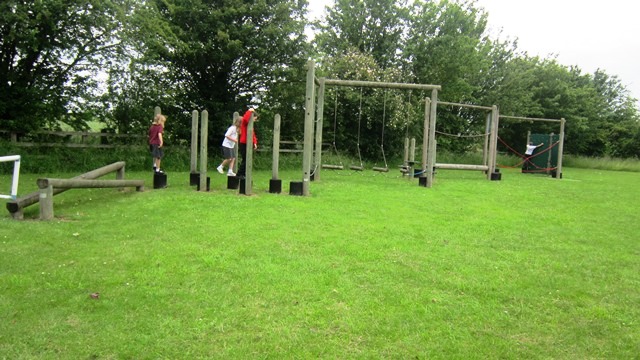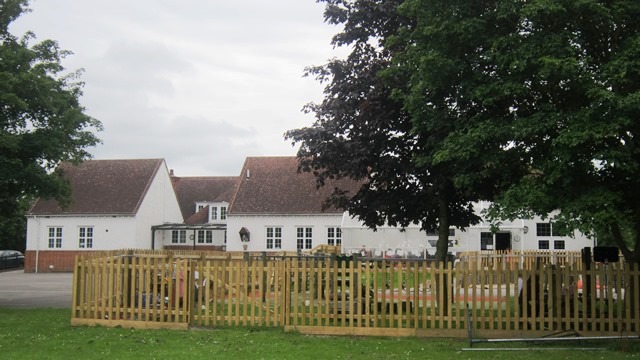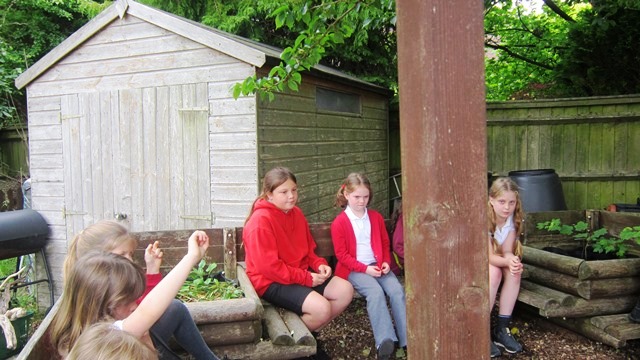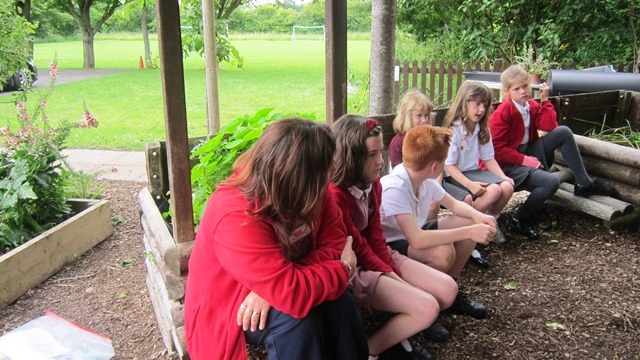 ---
SPS Music Event
On Friday 14th June our Year 6 class went to Stockham School to join the other SPS schools for a music celebration afternoon.
All the schools sang and performed their own song and then we all sang together, 'This is Me' from the Greatest Showman.
It was a great afternoon which highlighted what a great partnership we are and how we recognise the importance of the Arts.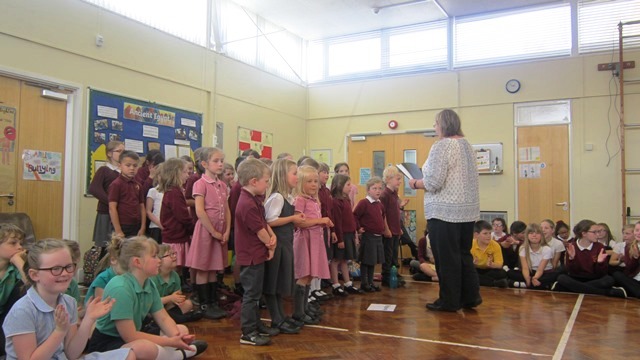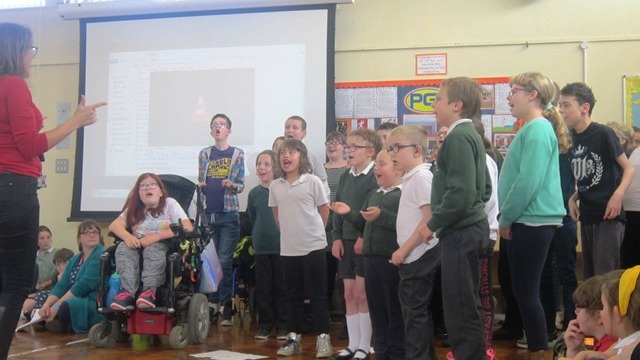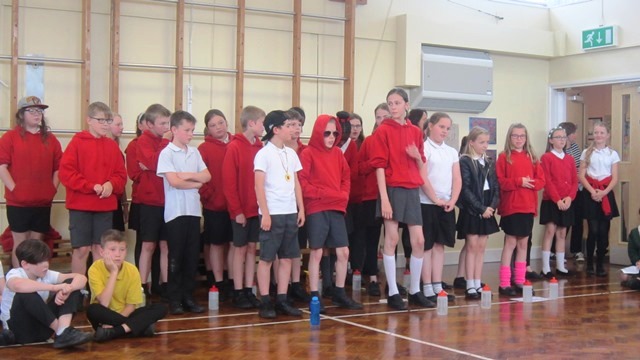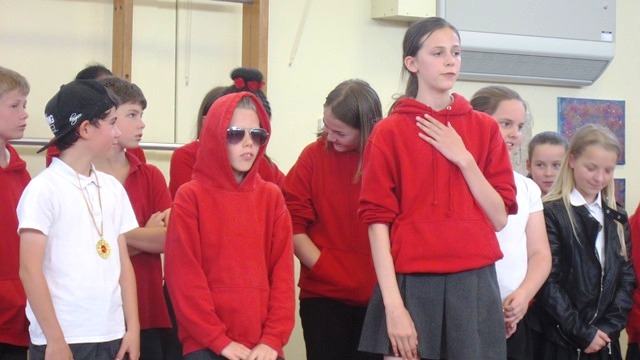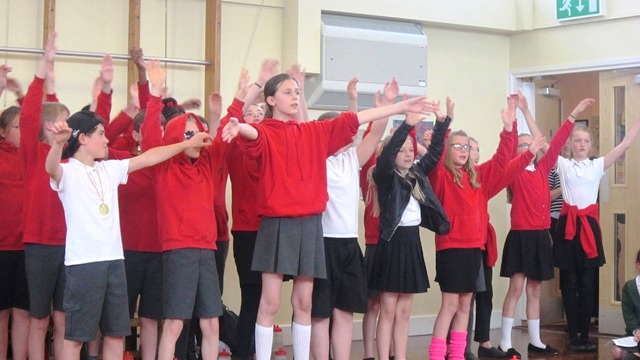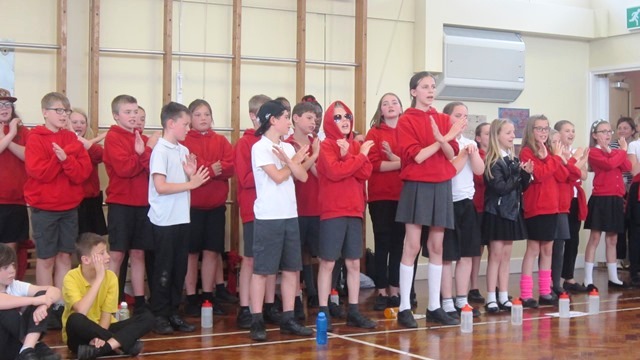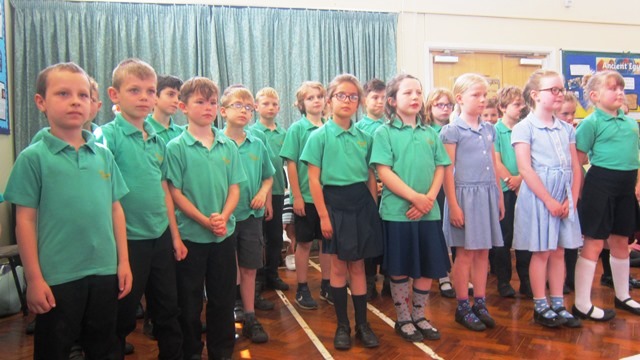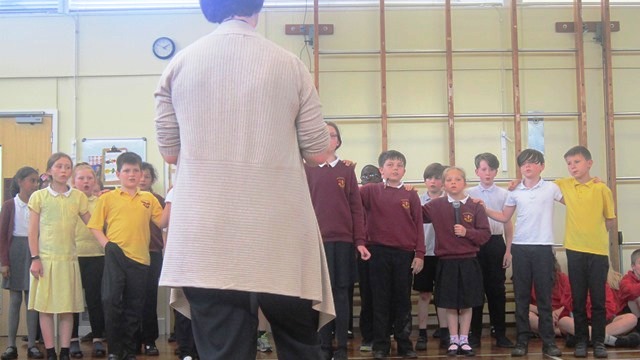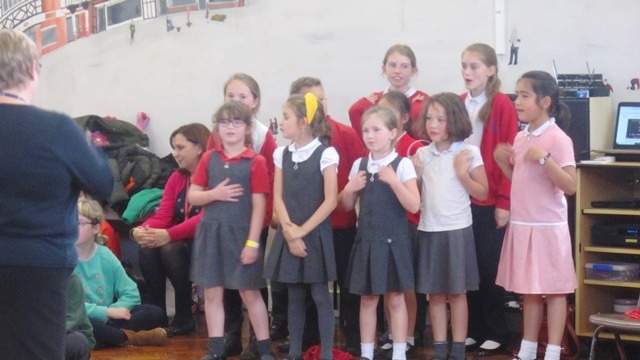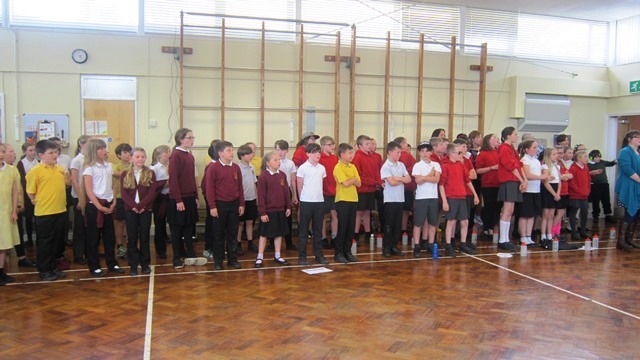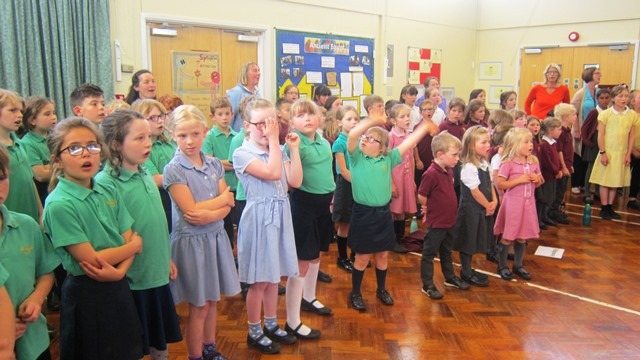 ---
St. Amands:
On Thursday the 22nd of November SPS went to St. Amands for an SPS trip. We went to see and learn about the Christian Ethos at the school. St. Amands is a Catholic school and we wondered whether there would be many differences between our school and theirs.
In each class they had a worship devotion table with a cloth of the church seasons. They also had a book in each classroom which every one in the class made. They had a cross in each classroom. In the hall they had a remembrance board.
The house groups at St. Amands are named after Catholic saints, and there was also a description of each saint with a picture in the hall. We enjoyed finding out about the similarities and differences between Catholicism and Anglicanism - and while there are some differences, we mainly found out that there was a lot that was same between the schools and faiths.
At the end of our visit, we were able to chat a bit more with the children from St. Amands over a drink and biscuit. They gave us each a cross that they decorated. Now we are looking forward to them coming to visit us.
We would like to thank Mrs Ellery and the children from year 6 for making us so welcome and for showing us around their school.
Stanford in the Vale SPS Reps.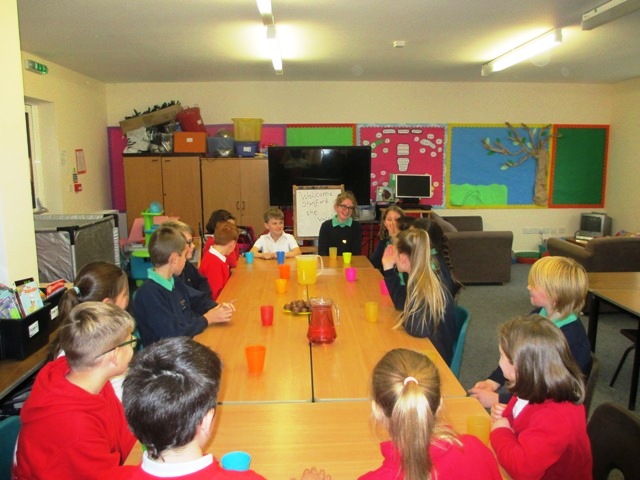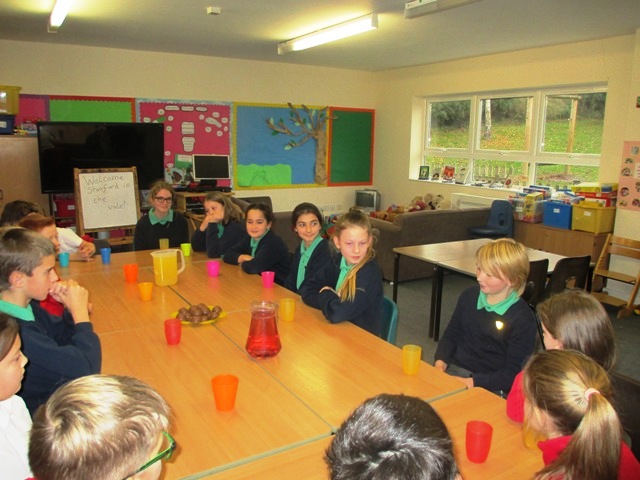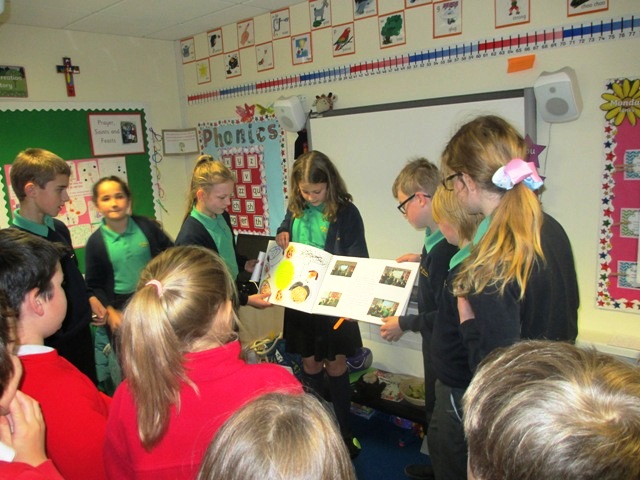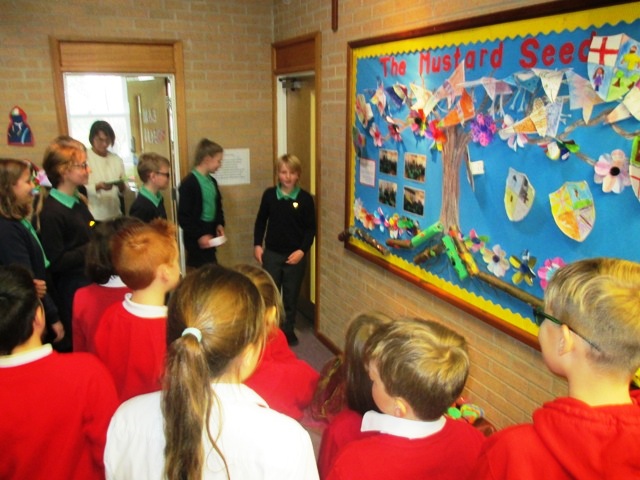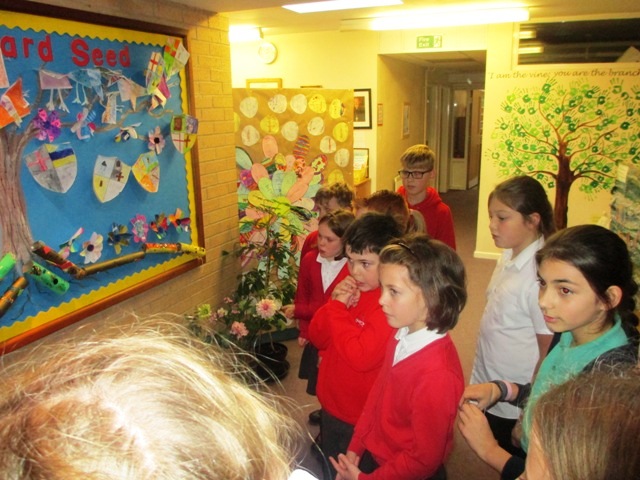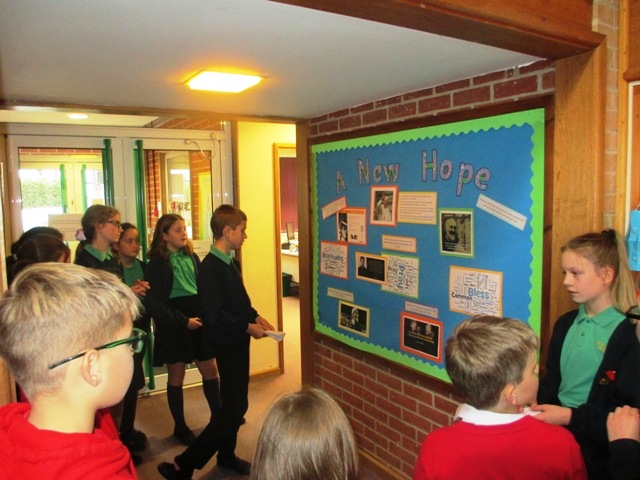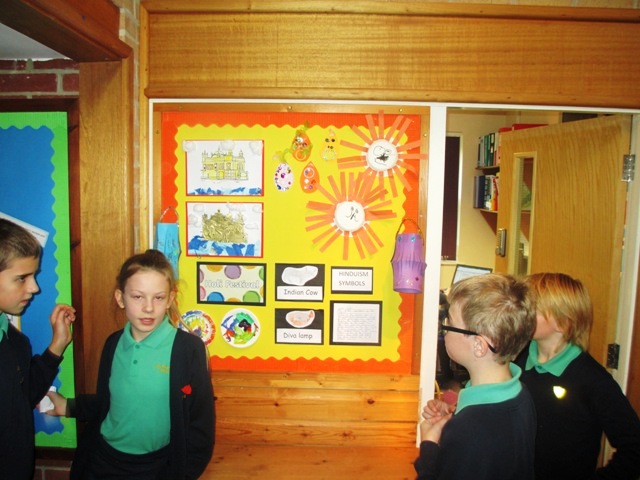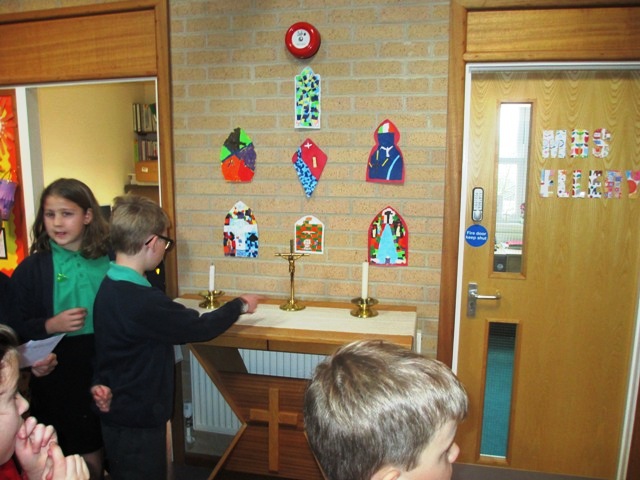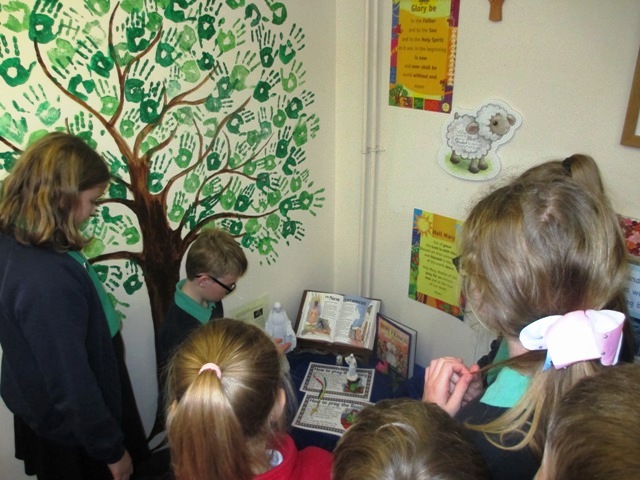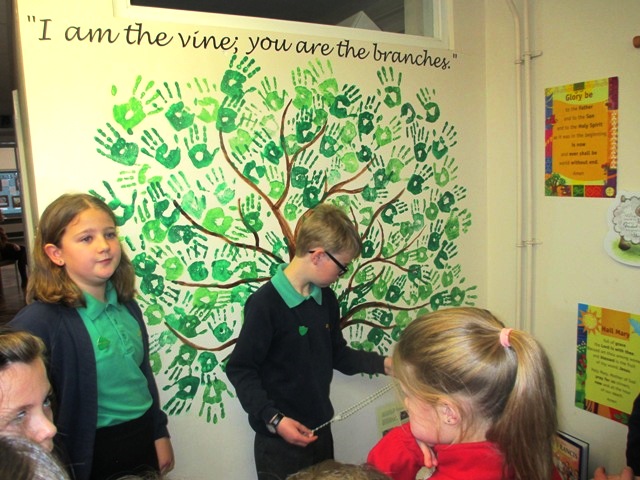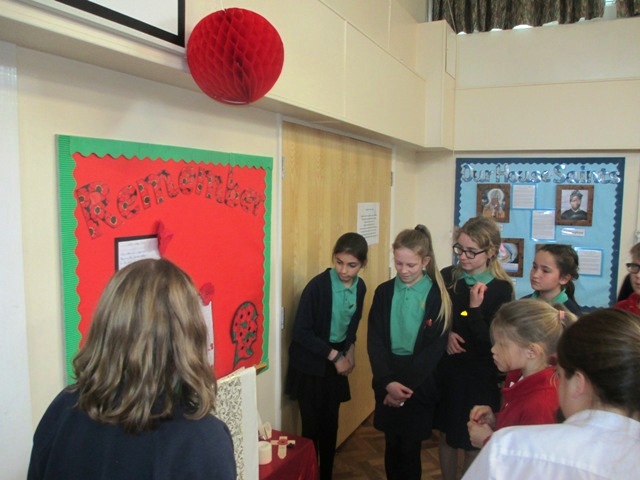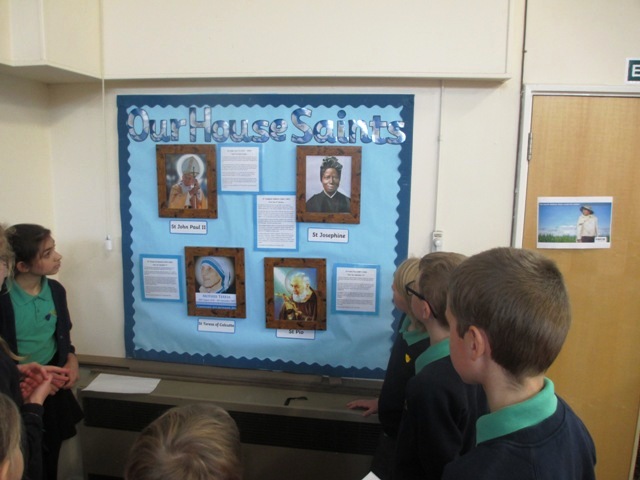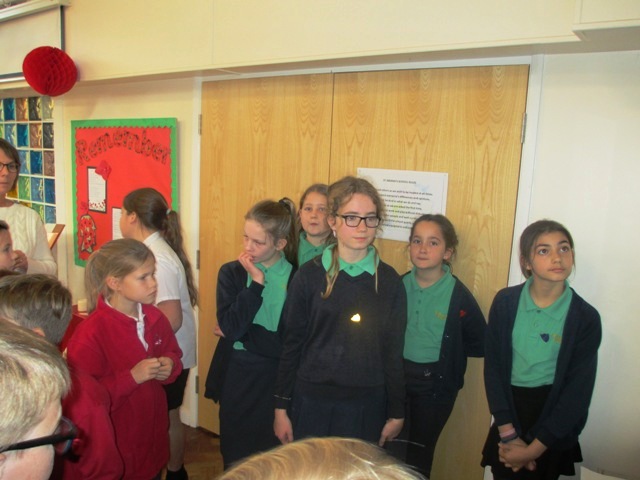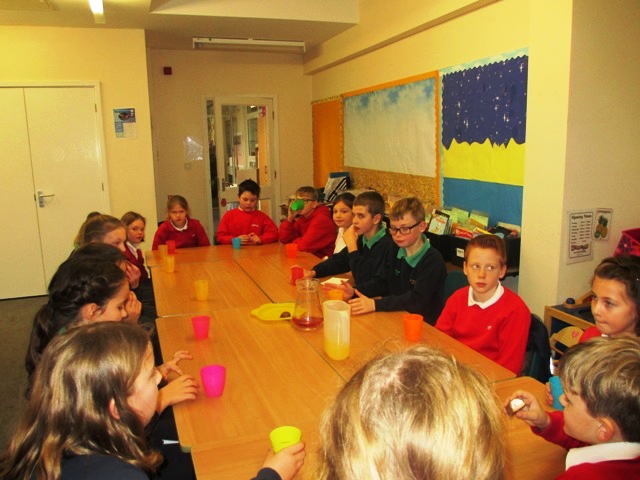 ---