Page Updated 12.09.18
About Us
Results 2017/18
Government School Comparison Guide for Stanford in the Vale

Stanford-in-the-Vale School is a Church of England Voluntary Controlled Primary School.

The school was established in the early 1870s and continues to be part of the local Church community. The school serves the villages of Stanford, Goosey, Hatford and Challow Station.
We currently have 203 children taught in seven classes from Foundation through to Year 6, all children in each class are in the same age group. We build on the early learning experiences which children have had at home, Pre-school and in Nursery settings.
Our local secondary schools are Faringdon Community College and King Alfred's, where we aim for our pupils to arrive well-prepared to continue their education.
We place a strong emphasis on the creative curriculum and look to develop enquiring minds that enjoy learning and enable achievement. We want children to become independent learners who take ownership of their learning and develop a thirst for life long knowledge. Academic standards continue to be good and we continue to work hard to maximise the exciting potential we have within the school.

There is an extremely talented and dedicated group of staff and governors who work hard to ensure the opportunities we provide are varied and allow opportunity for all.

The school receives a great deal of support from parents and the community, with fund raising and help in school. We are very aware of our role within the village and try to give the children an appreciation of their privileges and responsibilities as part of this community.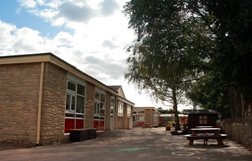 Welcome to Stanford in the Vale School Video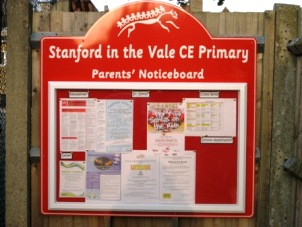 School Hours
Children may arrive at school no earlier than 8:45am.
Office hours: 8:30am - 4:30pm
Key Stage 1 and Foundation:
9.00am - 12:00pm
1:00pm - 3:10pm
15 minute break in the morning
Key Stage 2:
9.00am - 12:00pm
1:00pm - 3:15pm
15 minute break in the morning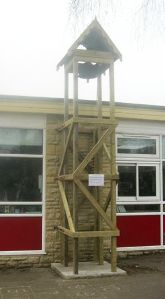 The original school bell that has been re-hung in the school grounds. Many thanks to Tony Willis for building the tower and hanging the bell.