Page Updated 04.02.20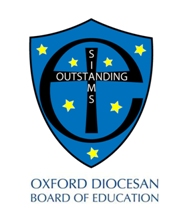 Within our school we have three Key Christian Values which are the foundation of our school - Peace, Love and Hope. Under the umbrella of Peace, we have the values Forgiveness, Friendship and Happiness. Love incorporates Caring and Trust and Hope, includes Understanding, Respect and Thankfulness. Everyone shares and demonstrates these values through their actions, words and work. We discuss the importance of these values and celebrate children who live the Christian values in everything they do.
Linked to each of the three Key Christian Values we have a key Bible story and focus image or phrase. Peace is represented by a dove and the Noah's Ark story. Love is represented by the phrase 'Love thy neighbour' and the story of The Good Samaritan. Hope is represented by an image of the cross and the Easter story.
Every month a child from each class is chosen to get a certificate for demonstrating the Christian value of the month the best in their class.
See our Value Ambassadors here...
School Prayer, Lord's Prayer & Grace
This is our School Prayer, written by Euan Stamp and chosen by the school council.
Dear God
Please help us to achieve our goals
and do our very best,
to get on with each other
and appreciate the staff.
Although we go through good and bad,
please, try and keep us in the good.
Thank you for life and love
and thank you for our school.
Amen

Written by Euan Stamp
This is the modern version of The Lord's Prayer which we say:
Our Father in heaven,
hallowed be thy name.
Your Kingdom come,
your will be done,
on earth as in heaven
Give us today our daily bread.
Forgive us our sins,
as we forgive those who sin against us.
Lead us not into temptation,
but deliver us from evil.
For the kingdom, the power and the glory are yours.
Now and for ever.
Amen
This is our Grace before meals.
Dear God
Thank you for our food and drink.
Please look after our farmers and shopkeepers.
Thank you for the people who prepare our meals.
Please help others not as fortunate as us.
Amen
This is our End of Day Prayer.
School is over for today,
We have done our work and had our play,
As we go home it's time to say,
Thank you heavenly Father.
Amen