Page Updated 28.04.18
Football Club Run by Mr Rhodes
Year 5 & 6 Tuesday 3.15 - 4.15
Year 3 & 4 Wednesday 3.15 - 4.15
Stanford Football Years 3 & 4
Zach, Billy, Ryan, Jack, Arthur, Spencer and Thobey
Stanford V Harwell
1-1
We had lots of chances and some great passing. Billy scoring a great goal to equalise.
Stanford V Southmoreton
0-0
Lots of amazing saves by Jack to keep a clean sheet.
Stanford V Blewbury
2-0
Worked really well as a team, 2 goals scored by Billy & Zach.
Stanford V The Hendreds
0-1
A tough game but everyone played really well and encouraged each other. Billy nearly equalised with a free kick.
Reported by Zach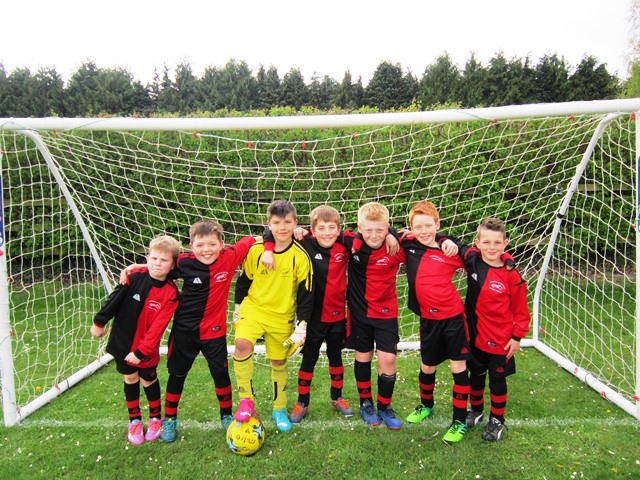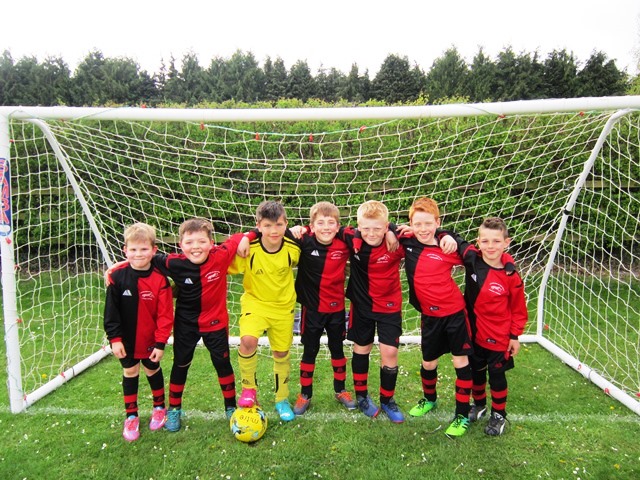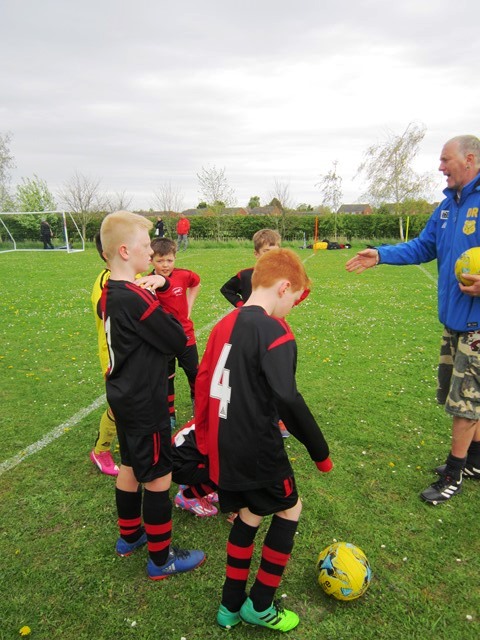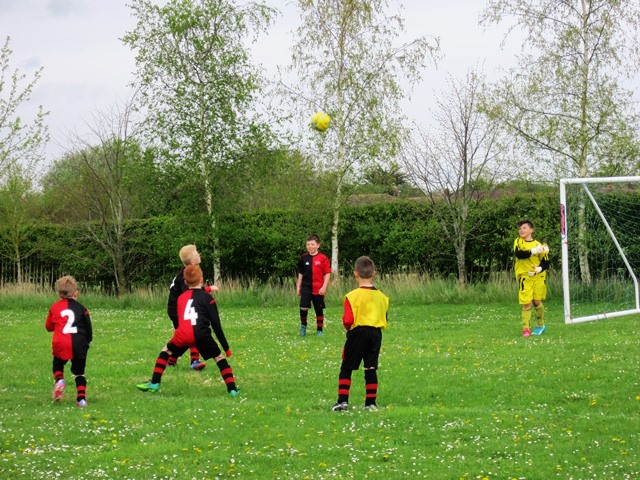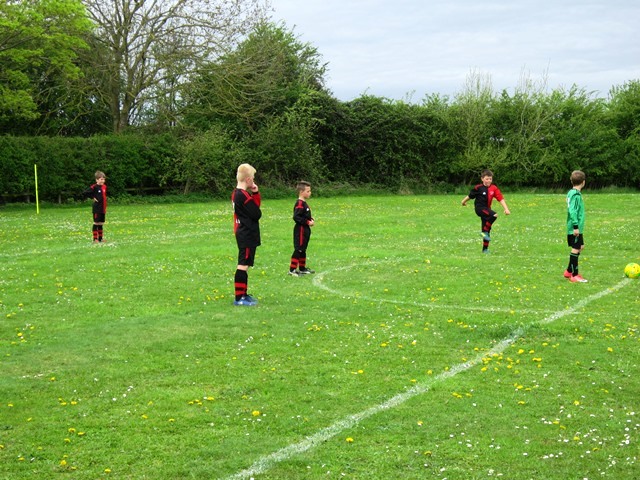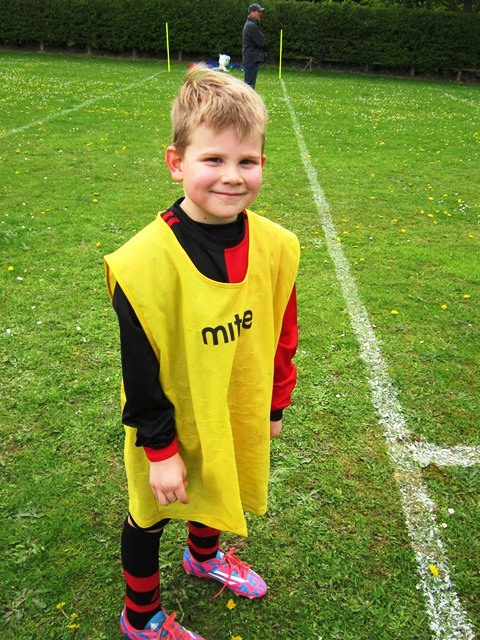 ---
Vale of White Horse 6 a side Football Tournament:
On Wednesday 21st March, Year 5/6 entered the Vale of White Horse 6 a side Football Tournament.
They made it through the group stage to the Semi Final where they won 1-0 with a last minute goal scored by Nicholas. The Final was a very close game, but Thomas Reade sneaked ahead by one goal in the first half.
With seconds to go before the final whistle, Stanford won a corner and the entire team, including goalkeeper Henry, took up attacking positions in the box. A fantastic cross from Max found Henry who headed it brilliantly straight into the back of the net!
This took the match to extra time where the teams stayed level. Penalties beckoned – nail biting stuff! Unfortunately Stanford narrowly lost 4-3 on penalties to finish runners-up.
Huge congratulations to the team – Nicholas, Harvey, Ethan M, William G, Grace, Max, Alex and Henry!
They all showed great commitment and determination and thoroughly deserved their runners-up medals.
---
Oratory School:
On Friday 23rd February our football team played the Oratory team.
After a long drive to Reading, Stanford played the Oratory School at a 9-a-side game of football. We were out-played for the whole 40 minutes and lost 10 - 0.
The team consisted of Max, Henry, Harvey, Soloman, William G, Finlay, Alex, Nicholas & Haydon.
Reported by Max
---
Year 3 & 4 at Millbrook School:
On Friday 26th January our Year 3/4 mixed football team played in a tournament at Millbrook School. The team played three games.
They achieved a draw of 1 - 1 against Charlton School with Billy scoring the goal. Against Stockham the team won 3 - 0, with Ryan scoring two goals and Zach scoring one. A winning score of 4 - 1 was achieved against St Nicholas with Ryan scoring one goal and Billy scoring three.
This meant that the team got through to the quarter finals against St Amands but they unfortunately lost by one goal.
The team played exceptionally well. Thank you to Mr Rhodes for coaching them.
---
Harwell School:
On Wednesday 17th January the football team played Harwell. The boys played exceptionally well and won 6-0.
The team consisted of: Max, Nicholas, Harvey, Solomon, William, Henry, Alex and Haydon. The goals were scored by Max, Alex, Harvey and Solomon.
Well done to the whole team and thank you to Mr Rhodes for all his hard work coaching the team.
---
Chalgrove School:
On Thursday 30th November the boys team played Chalgrove School at home.
The team consisted of Max, Nicholas, Alex M, Harvey, Henry, Finlay, Haydon, Ethan M and William G. The boys played superbly and won 8-0!
Lots of the boys scored and there was an impressive goal from a corner, scored by Nicholas.
---
Girls Football Tournament:
On Monday 27th November six girls from Years 4, 5 and 6 took part in a Girls Football Tournament. Eight schools from the Wantage area took part. The team consisted of Grace, Laura, Olivia S, Harriet, Olivia M and Niamh.
They played three games, drawing 0-0 against Charlton B, losing 4-0 against Wantage A and winning 2-0 against St Nicholas. The girls made it through to the quarter finals against Wantage B but although they played exceptionally well they lost 2-1 in extra time.
Well done to the whole team and thank you to Mr Rhodes for coaching and taking them.
---
Football report 10th November - St Nicholas primary school Abingdon v Stanford primary school
1st half, St Nicholas kicked off, for the first 10 minutes the football was very good between both sides passing and moving. The first goal was to Stanford with a pass from Solomon in our half to Nicholas who scored. St Nicholas came back at Stanford from the kick off and quickly equalised, and before halftime they scored a second (HT 2-1 St Nicholas).
2nd half, Stanford kicked off and lost the ball with St Nicholas scoring to make it 3-1. Again both sides showed there strength's with the ball, when St Nicholas shot and scored to make the score 4-1. Each side gave each other plenty of ball time with a few corners, Stanford created another goal to make the score 4-2. Just before full time St Nicholas scored to make the final result 5-2.
Stanford team was Bailey, Max(captain), Haydon, Nicholas, Harvey, Alex, Finlay, Ethan, William and Man of the match was Solomon. Well done to all who played.
On Wednesday 11th October the Year 5/6 football team played Hagbourne School
in a schools league and drew 2-2.
The boys put in their best efforts and represented the school well.