Page Updated 24.08.18
Forest School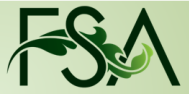 Latest Forest School News →
The Forest School Ethos
Forest School is a unique educational experience and process that offers children the opportunity to succeed and develop confidence and self- esteem through hands - on learning experiences in a woodland environment.
Children engage in motivating and achievable tasks and activities throughout the year and in almost all weathers. Children will work with tools, play, learn boundaries of behaviour; both physical and social, grow in confidence, self- esteem and motivation whilst developing an understanding of the natural world.
The Forest School concept originates in Denmark, aimed at pre-school children, where it was found that children who had attended forest school then arrived at school with strong social and communication skills, having the ability to work in groups effectively, generally has high self-esteem and confidence in their own abilities. These foundations helped children raise their academic achievements.
A Forest School encourages children to:
Develop personal and social skills
Work through practical problems and challenges
Use tools to create, build or manage
Discover how they learn best
Pursue knowledge that interests them
Learn how to manage failures
Build confidence in decision making and evaluating risk
Develop practical skills
Understand the benefits of a balanced and healthy lifestyle
Explore connections between humans, wildlife and the earth
Regularly experience achievement and success
Reflect on learning and experiences
Develop their language and communication skills
Improve physical motor skills
Become more motivated
Improve their concentration skills
---
Last Session:
Friday 13th July was our last Forest School session - so we invited our parents, Grandparents and siblings to the site to share our Forest School practice!
We did have a few "wows" from the parents and Grandparents. During the morning the children enjoyed role play and having Speckles and Dave the dogs join in with there fun. We even had archaeologists during the morning. Lots of rock painting pebbles.
A big thank you to everyone who joined us for a fun session.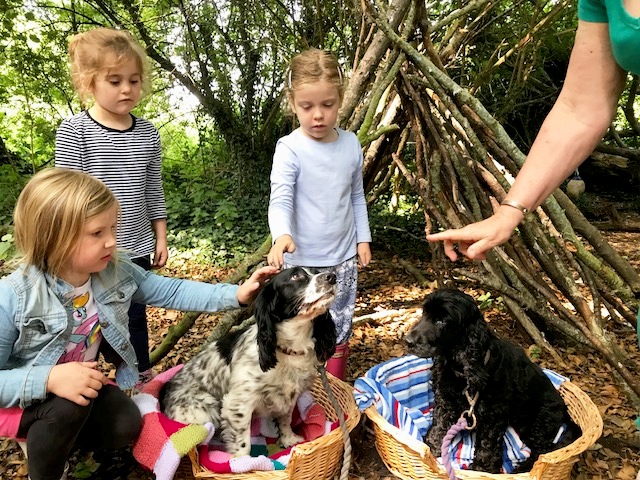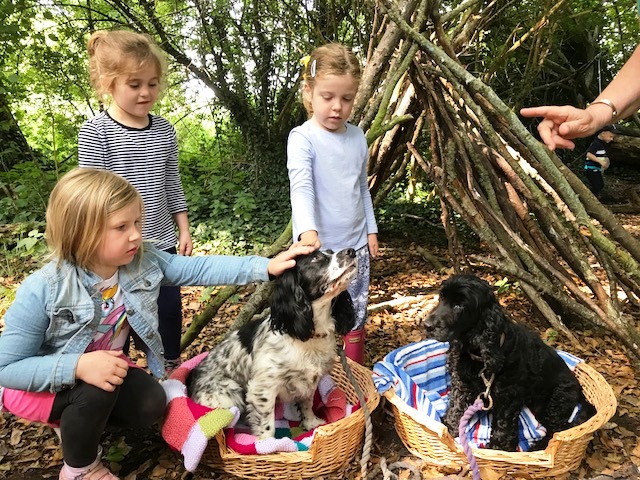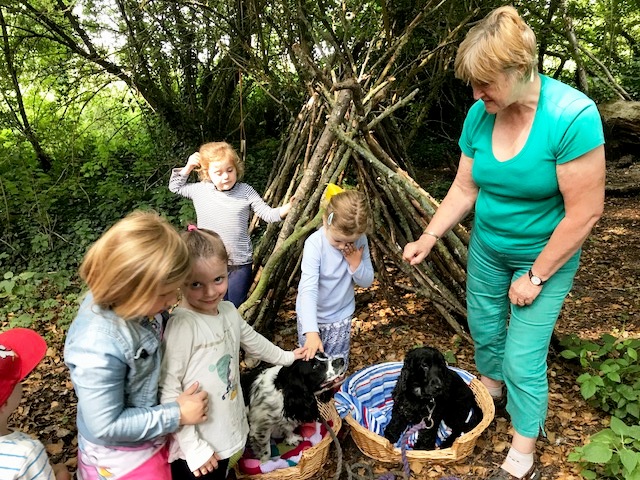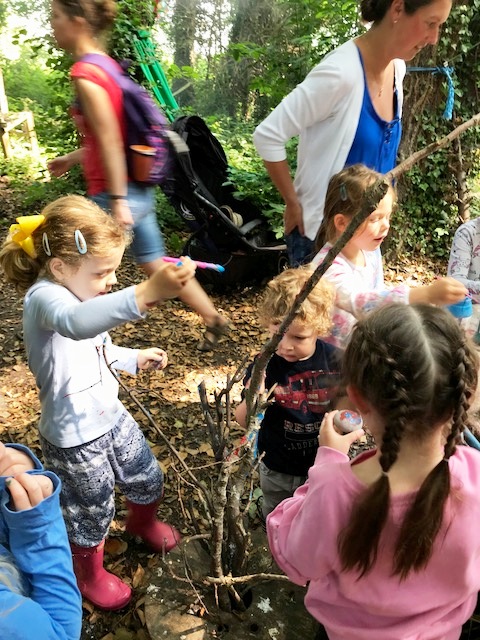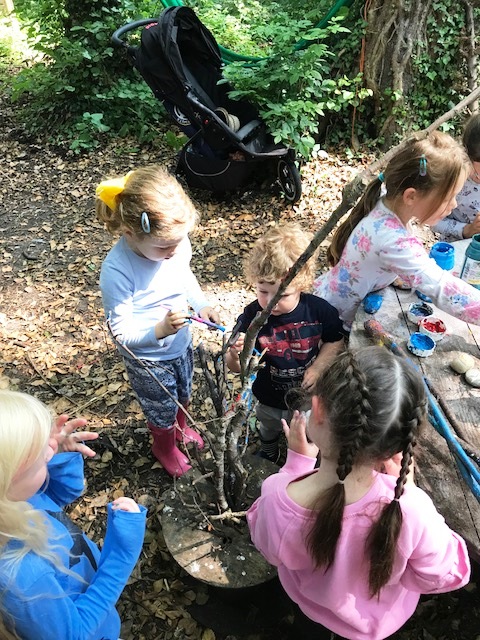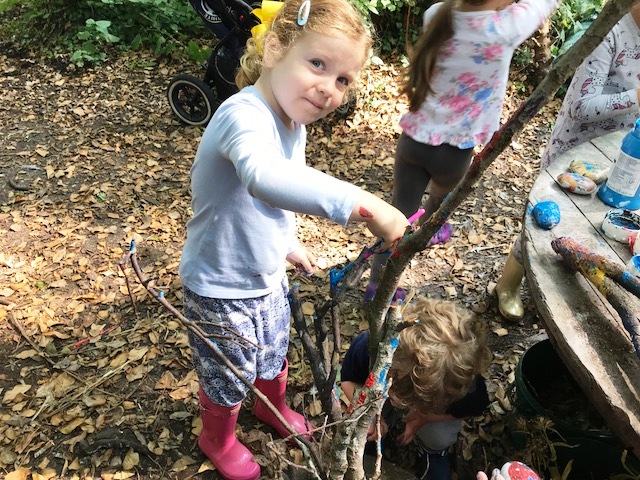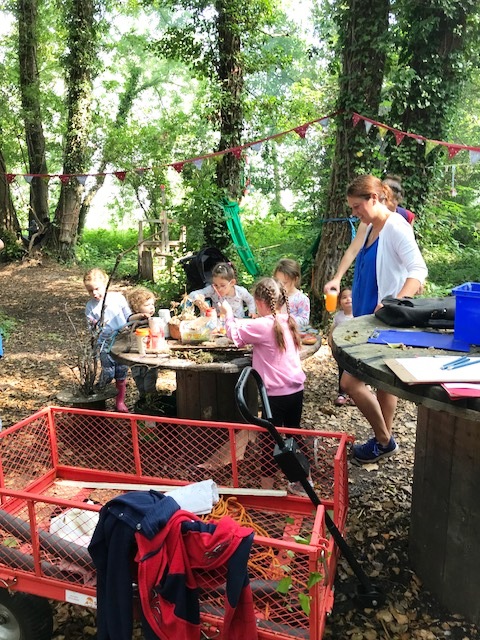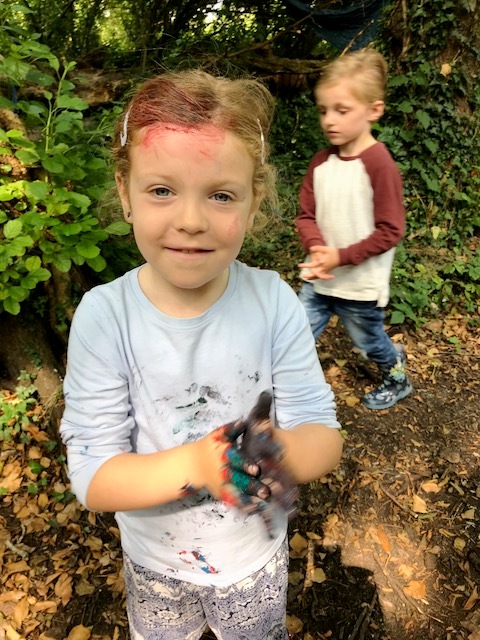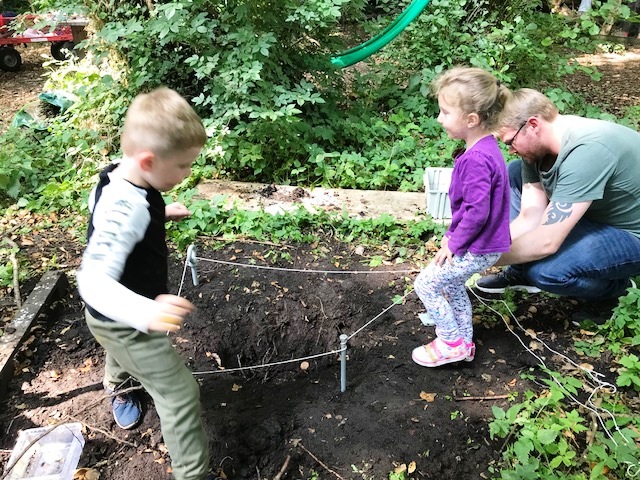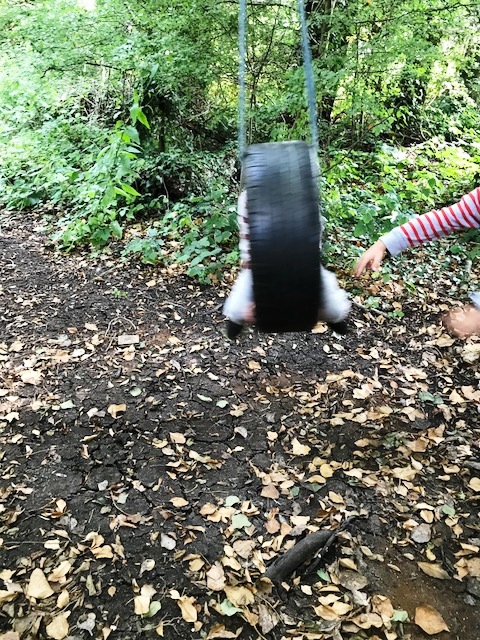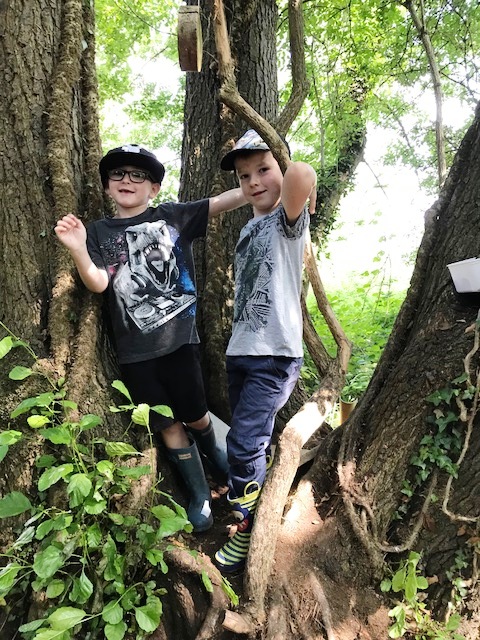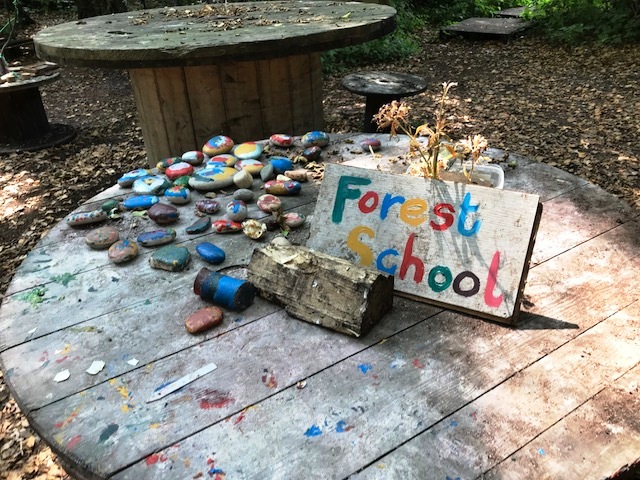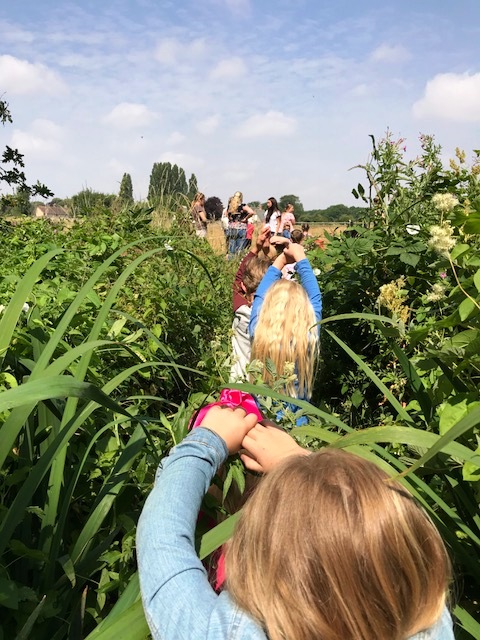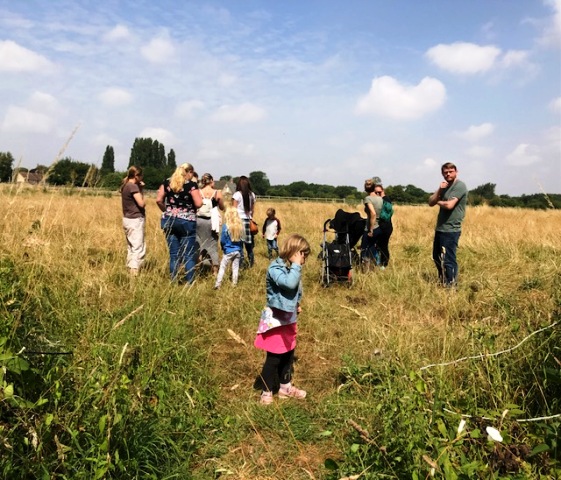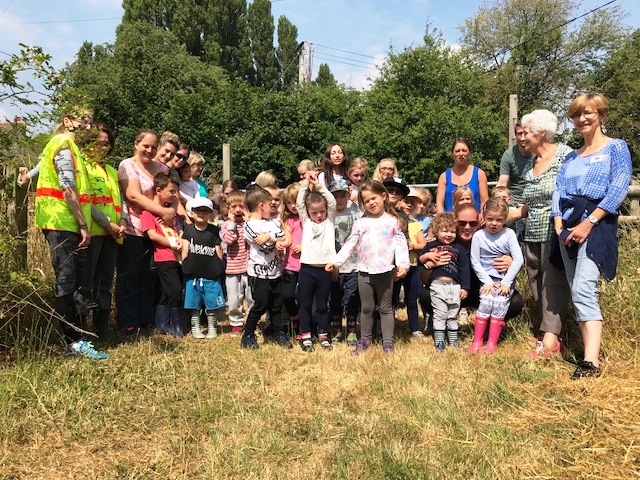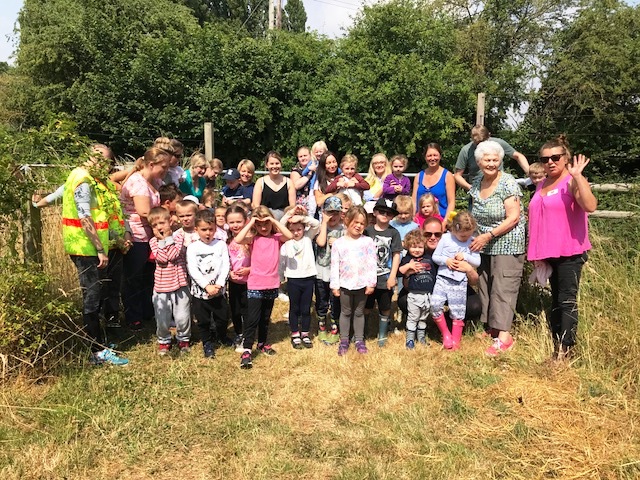 ---
It was our last session at Forest School on Friday 29th June. In our Key Person Groups, we all had a fabulous morning creating dream catchers, making potions and enjoying one another's company.
Our next session is Friday 13th July as a whole class celebration with our parents.
Foundation class would like to say a big 'Thank You' to all the adults who have supported our outdoor learning - we couldn't have done it without your help and a very big 'Thank You' to Jenny and her dogs for allowing us to work and play on their site.
We love Forest School.